Visuele verslaglegging
No 05 Foundation en Future NL hebben een aantal dialogen georganiseerd op de Nationale Onderwijs Tentoonstelling, de Onderwijsbeurs die plaats vond in de Jaarbeurs in januari 2023.
Bureau Om is gevraagd om tijdens deze dialogen ter plekke een visueel verslag te maken. Deze visualisaties zijn gebundeld in dit boekje.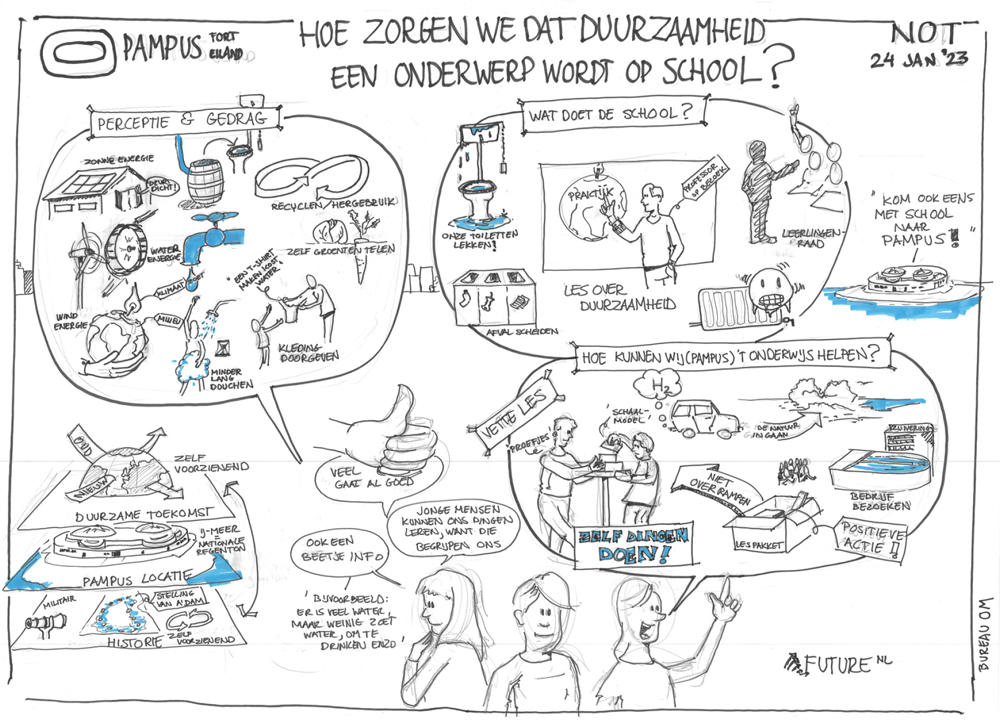 Visualisatie voedselcrisis Oekraïne
Op 24 februari 2022 werd de wereld verrast door de Russische inval in Oekraïne. Een Nederlandse boer in de Oekraïne, Kees Huizinga, liet op verzoek van zijn Oekraïnes collega's voor 2 weken zijn boerderij achter om in Europa uit te leggen wat de mondiale consequenties zijn van de inval. Hij vroeg me om de complexiteit in beeld te brengen.
Bronnen
Kaart Oekraïne: www.CNN.COM  Data per 14 maart 2022, 15:00 E.T. Bron: The Institute for the Study of War with the AEI's Critical Threats Project; LandScan HD for Ukraine. Oak Ridge National Laboratory. Graphic: Renée Rigdon, CNN.
Import en export data: Volkskrant 19 03 2022. Source: FAO.